Cuisinart CCJ-500 Pulp Control Citrus Juicer
Advantage
Quickly and easily juice a variety of citrus fruits
Small and sleek design
Three-level pulp control configuration
Ease of cleaning
Durable & stainless steel body
Cuisinart CCJ-500 Pulp Control Citrus Juicer - The Best Model To Savor Your Good Life
What we like about Cuisinart citrus juicer
People who are crazy fans of juicing citrus always want a modern juicer in their kitchen. If this is your case, the Cuisinart CCJ-500 Pulp Control Citrus Juicer is worth checking out. What most users love about this citrus juicer is its efficiency as it is designed to help you get the most out of the fresh fruits you are juicing. Rugged and compact with a stainless steel body with a glossy finish, the Cuisinart juicer CCJ 500 is a kitchen appliance that has a perfect, modern look, and is suitable for many kitchens. In our kitchen, we put it in various places as long as it's near an electrical outlet for ease of use.
Measuring 6''L x 6''W x 11''H, the Cuisinart electric citrus juicer doesn't take up much space and works well on countertops. It also doesn't take up much space on your kitchen counter and even inside cabinets when you're not using it. Our kitchen space is also not very large, so this is a great and perfect choice for us. It allows us to enjoy healthy drinks at any time of the day. If you intend to share this device with a few others about how you make fresh juice, then the Cuisinart Pulp Control Citrus Juicer comes with a pulp control setting that you can easily adjust to your preference. We have already recommended this device to our neighbors and friends so that they too can make their own citrus juice for themselves and their families. With a single turn of the reamer, we can set the amount of pulp in our juice. It's simple to use.
We've alternately selected three pulp control settings, low, medium, and high, to make your juices just the way you want them to. The cone of this flexible juicer has the ability to automatically reverse to squeeze citrus many times more efficiently. Another thing that makes the Cuisinart juicer machine stand out from other models in the same price range is its Final-Spin feature. More specifically, this is the ability to spin and squeeze the residue left on the reamer and filter, allowing us to extract more juice. We activate it by placing the storage cover and gently pressing it.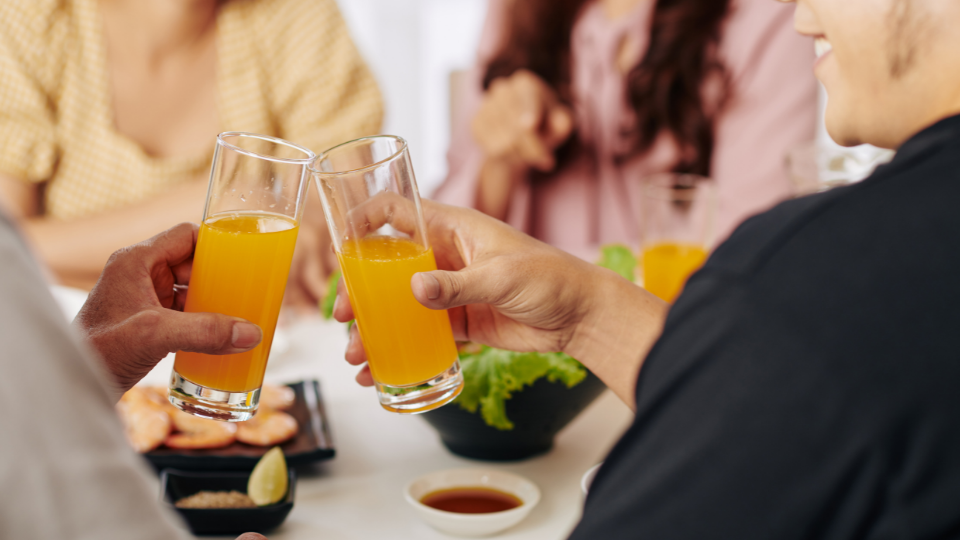 Cuisinart CCJ-500 Pulp Control Citrus Juicer Review By TopFreeReviews
In short, Cuisinart has solved the problem of the efficiency of the citrus juicer that many other manufacturers are having a headache trying to solve. Cuisinart electric citrus juicer gets the maximum amount of juice from the product you want to squeeze. The device also has a specially designed spout to prevent leaks and unexpected juice drips. The plastic components that make up the citrus juicer are also safe and easy to clean. Like most other models, the Cuisinart CCJ500 also makes noise during operation but they are not too annoying or annoying. We squeeze citrus fruit every morning but it doesn't affect the rest of the family.
Cuisinart CCJ-500 Pulp Control Citrus Juicer: Our review
We believe there are many reasons why you should consider buying the Cuisinart CCJ-500 Pulp Control Citrus Juicer. As we said, the major and most important reason is the overall quality and effectiveness that Cuisinart products bring to you. This small yet powerful appliance specializes in only citrus fruits, so it works extremely simply and effectively to give you a fresh and healthy drink. When considering the value factor, we agreed that this is one of the products that bring the best overall value to consumers.
The friendly price attracts more and more customers, and this is definitely the perfect choice for those who are limited by their spending budget. The squeezing power of this Cuisinart easy clean slow juicer is reasonable and it's hard to find an item with such professional design quality at this price point. Cuisinart has tried to create a good quality citrus juicer that comes with useful features and customers don't have to risk higher prices either. We appreciate the pulp control setting and the delightful automatic reversing feature of this unit so that not a single drop of juice is missed. If you are looking for a juicing machine to make occasional lemonade, orange juice, etc. we believe this product is the right choice for you.