Blueair Blue Pure 211+ Auto Air Purifier
Advantage
Easy filter change
Energy-efficient motor
Three-part filtration for utmost cleanness
Compact design easy to place
Disadvantage
No WiFi connectivity for remote control
Blueair Blue Pure 211+ Auto: A Stunning Air Purifier With Advanced Technology
As air pollution is escalating in its intensity, the need for a pure and dust-free environment has arisen and inspired technological manufacturers to create machines that help filter the air. And air purifiers take the lead as the most helpful tool to do so. In a market full of different air purifier brands, one name makes its mark for outstanding and superb quality. It is the Blueair air purifiers.
Established on the firm belief that breathing clean air is a fundamental right, the Blueair purifier was born and has gradually won the hearts of experts and consumers. One notable product of Blueair purifiers is Blue Pure 211+ Auto, which strikes us as an energy-efficient and effective air purifier that can fill your house with clean air and a relaxing environment. This product can offer a lot more, and our following Blueair Blue Pure 211+ Auto review will help you get to know all of them.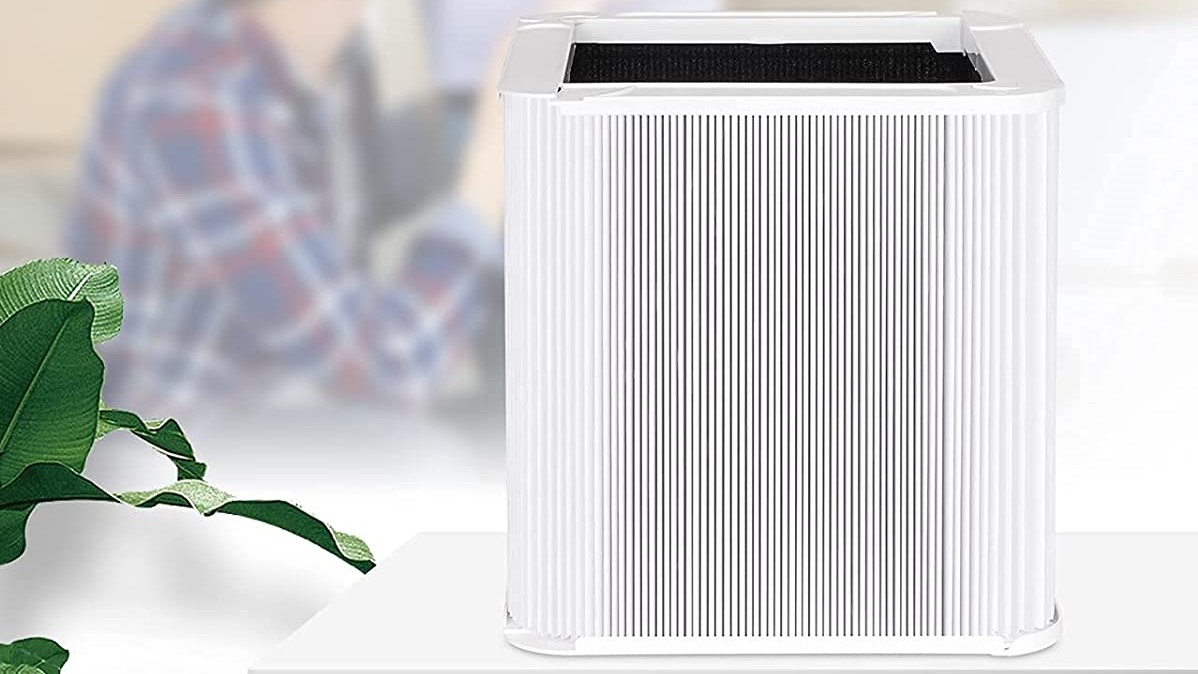 Blueair Blue Pure 211+ Auto Review By TopFreeReviews
Remarkable features
LED air quality display
With this feature, you can stay updated about the air quality in your house. Based on the concentration of fine particles gauged by the integrated particle sensors, the LED air quality indicator (AQI) will switch to different colors to represent good, moderate, or poor air quality. Hence, it will enable you to know when you should turn on the air purifier.
One-touch button design
Under the influence of simplification and minimalism, the Blue Pure 211+ eliminates the hassle of numerous buttons and retains only one for every function. You can stop worrying about complicated adjust settings and knobs; the one-touch button allows you to control every function and lets you know when to replace the Blueair 211 filter. This is a superior feature of the Blueair purifier that impresses us and facilitates our testing process.
Simplified filter change
Every machine needs care and maintenance, and the Blueair air purifiers are no exception. The LED- warning system integrated into the Blue Air 211+ Auto will glow red to signal that it's time to change the filter. To optimize the performance of this product, you should replace the filter once every 6 months (if you turn on the purifier 24 hours a day).
Powerful three-part filtration
There are three built-in layers of filtration that offer excellent purification. The fabric pre-filter captures large particles and prevents anomalies from intruding on the primary filter, thus extending the life of the main filter. The activated carbon layer's mission is to deodorize light smell from pets, smoking, and cooking. And the major particle filter is responsible for eliminating airborne particles and allergens like pet dander, pollen, dust, etc.
These three layers of protection work smoothly and efficiently thanks to a combination of electrostatic and mechanical filtration maimed HEPASilent™ filtration technology. This technology enables Blueair to create filters less dense and require less air pressure than the traditional HEPA filters. Thus, the Blue Pure 211+ Auto air purifier delivers a quieter yet more powerful performance.
Blueair Blue Pure 211+ Auto: Certified quality and reputation
The advanced technology and multiple features integrated into the Blue Pure 211+ Auto make it a product loved by consumers and highly appreciated by experts. The Association of Home Appliance Manufacturers has recognized this air purifier for performance and Clean Air Delivery Rate. Moreover, it's also hailed as an energy-efficient air purifier by the EPA's ENERGY STAR® rating program.
Those familiar with Blueair products might wonder about the Blueair 211 vs. 211+ Auto performance, and we're here to confirm that the Blueair 211+ Auto offers slightly better protection against airborne gases. If you're curious about this product's specifications and additional features, let's check out the Blue Pure 211 Auto manual for further information.