Cricket Wireless Network Carrier
Cricket Wireless - one of the fastest growing small carriers
Wireless is an American wireless service and cell phone plans provider owned by AT&T Inc. In March 1999, this company was founded by Leap Wireless International. Five years later, AT&T bought Leap Wireless International. Then merge the Cricket Wireless and Aio Wireless operations together.
Currently, the projects that Cricket is pursuing focus on inspiring smiles and meaningful connections. They provide customers with an easy and high-quality wireless experience thanks to a reliable nationwide network.
The Cricket Wireless service plans offered are simple and affordable. Unlike other plan providers, Cricket Wireless's plan includes monthly tax and they do not require customers to sign a long-term contract of 1 year or more. This helps customers reduce financial pressure and comfortably choose the right plan. Cricket Wireless customers have the opportunity to use basic to top-brand phones at affordable prices. As of 2017, AT&T's prepaid portfolio, including Cricket Wireless, was rated as the fastest-growing prepaid service provider in the United States.
What feature has Cricket Wireless developed recently?
Perks
AutoPay savings
Cricket Wireless, like other plan providers, offers some great payment options. This not only makes it easier for customers to pay, but it also saves money and time. AutoPay is a great option because you won't be charged through intermediaries. In addition, there will be no sudden loss of connection because you forgot to pay the fee. Especially, when you sign up for plans of $40 or more, you will save $5 per month.
Great customer care
If you have a problem, you can talk directly to the consultant via the call center. Cricket's website is said to be very user-friendly. At the same time, it also provides all the useful information that customers need. No matter how you asked for help, we found them to be wonderful and available.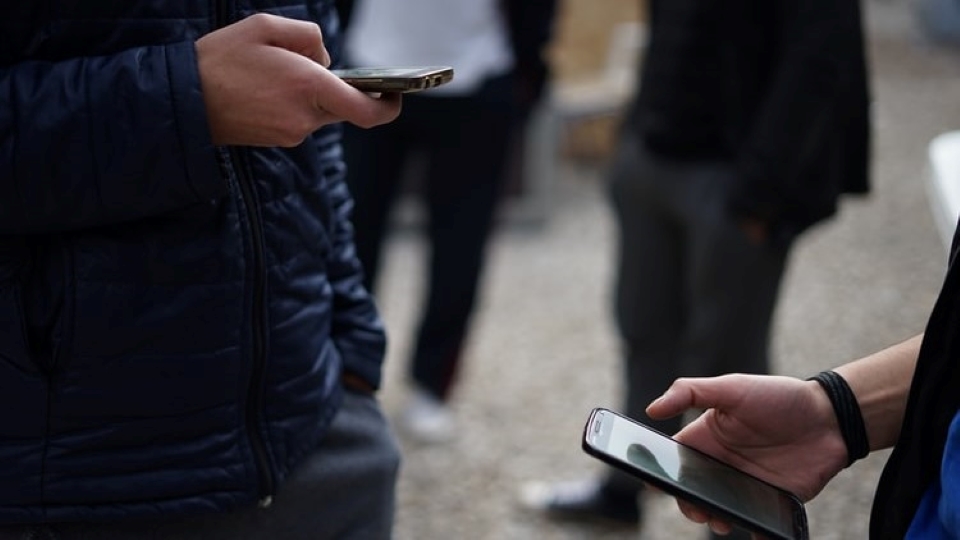 Cricket Wireless cell phone plans provider
Plans
2GB data minimum from $30 per month
If you want to save data costs, there are 2 plans that Cricket offers that are suitable. 2GB plan for $30 or 10GB plan for $40 per month. The 2GB and 10GB plans, and even the $55 plan, will only give you access to high speeds, not top speeds. However, according to our evaluation after testing, this service of Cricket Wireless is quite stable and gives us a good experience. We had no problems with network failures, network congestion, or connection loss.
The more you buy, the cheaper the price rule still applies to these plans, except for the $30 plan. With 5 lines, the 10GB plan is reduced to only $28 for 1 line. This sounds silly because it's even cheaper than the 2GB plan in the case of a 5 line subscription. But trust me, there are more surprises below.
Unlimited from $55 per month
Many customers appreciate data speed. So Cricket Wireless offers unlimited plans for $55 to $60. When using the $60 plan, you will be using the data at the highest speed, as I mentioned above. One thing that only this plan has is that it includes 15GB of hotspot data and 150GB of Cloud Storage. It can help you a lot in work or leisure and you don't need to worry about the capacity. Both unlimited plans allow talk, text, and data to and from Mexico and Canada as standard.
The best price for an Unlimited + 15GB Mobile Hotspot plan is $32 when you sign up for 5 lines, only $2 more expensive than the 2GB plan. It's really cool, isn't it? And yet, if there is no need to transmit data to others, the best deal at the moment is the Unlimited plan for $ 25 per line, applicable to customers who buy 4 lines. It is the least amount that you pay, while you get more value. In our opinion, this deal is suitable for families.
Coverage and performance speeds
Coverage
Like most other mobile networks, some customers in rural areas will experience a little difficulty. However, according to our experts, the decrease in data access speed is not significant.
Cricket Wireless offers a coverage map on their website so you can check if you really are within that great coverage area. Take a look before deciding to pay for the plan!
5G and 4G LTE speeds
Your data access speed is 5G and 4G LTE, which is the highest level offered by plan providers at the moment. During periods of the busy network, speeds may be temporarily slower. However, it only lasted for a very short time.
Is Cricket Wireless a good option?
Cricket Wireless operates on wide coverage of the AT&T network and offers a plan with many good policies for customers. Cricket Wireless has excellent coverage in the US. It offers 5G LTE speeds, although for some plans they are limited. All do not require a contract. Cricket Wireless's customer service is highly regarded even though they serve customers in a wide range of areas. This provider will become more perfect as they offer more unlimited plans to meet the needs of customers. However, at the moment, we admit that Cricket Wireless is one of the best options.