Shaw Academy Digital Marketing Course
Advantage
Enhance your skills
University certified online courses
Flexible online learning with a wide range of levels
Learn free one month with zero commitment
Cost-efficient and time-saving
Shaw Academy Digital Marketing Course - Becoming a Marketer Is Not A Problem
The world has been changing a lot day by day before our eyes, and we also learn how to adapt to this. The most remarkable change is the advent and development of Digital Marketing. It's undeniable that most fields need marketing and vice versa, marketing helps businesses get rapid innovations. Most enterprises across all corners of the world, including small, medium, and large ones, use and apply digital platforms to add value to their business. Therefore, to catch up with the trends of the world, the best way is to enroll in a digital marketing course.
Looking for a legit platform to learn about online digital marketing, Shaw Academy Digital Marketing Course is a notable selection. This is among the most popular courses at Shaw Academy with 943,036 graduates. The platform provides online classes on a variety of topics without limitations. Their students are so diverse, professionals, part-time workers, and someone who is seeking a career or new way in their business. There are hundreds of thousands of worldwide students graduating from Shaw Academy each month. So learning is never too late.
The platform delivers a digital marketing course via 32 lessons lasting 16 weeks. Just like a regular class, it enables you to attend the live class and educator chat. Of course, submitting Shaw Academy digital marketing final exam answers are compulsory and students have to complete assessments at the end of the course.
To help you get a clearer picture of this course, we spent over a month trying and testing its features. Keep reading our Shaw Academy Digital Marketing Course Review to see what we love about this online learning course.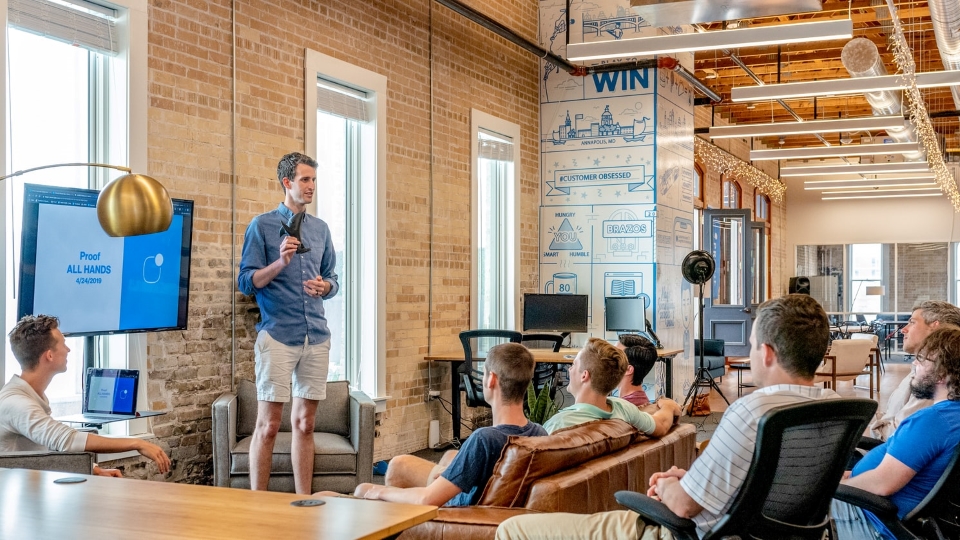 Shaw Academy Digital Marketing Courses Review By TopFreeReviews
How we experienced
The first and important thing about this course is that it includes four weeks of learning free. During this time, my colleagues Karl and Mina could attend all the courses and find out about the platform and topics they provide. Because we want to learn about digital marketing, we picked a Digital Marketing course. We register for free to experience. We had two online interactive classes per week, and more importantly, we could select the time we preferred.
If you are a part-time worker, this course is suitable for you as the time is flexible. Digital Marketing Course Shaw Academy offers 4 main modules for all students, from basic to proficient. Hence, whether you are a starter or advanced marketer, this platform is ideal for you. Each module includes 8 lessons with a wealth of material, presentations, and information.
As it sounds, Module 1 lays a foundation for digital marketing definition, frequent terms, and walks students through different channels and tools. With Shaw Academy free digital marketing course, we learned about the introduction to digital marketing and performance marketing on Lesson 1. Measuring marketing efforts and target market is very important, hence, don't skip to the two next lessons if you have no ideas about these concepts. In the 4.0 era, we tend to update information via mobile devices and this is the best way to help us access the world of digital marketing. Lessons 5&6 will teach you how to create social pages and bring you to the world of Google Ads. Move to the two last lessons, you will know how marketers make social pages work for them and create a perfect marketing strategy.
My colleague Karl said that he skipped the fifth class - Create various social pages as he knew clearly about this topic. Yes, you can pause courses or skip lessons if you are smart about it.
What did we expect in Module 2? We found Module 1 interesting and then decided to continue learning Module 2 for a month. All classes focus on creating creative and effective content, writing for SEO, and more. With these Shaw Academy's classes, we learned to develop content, including video content, copywriting, and advertising to attract audiences. After studying, we notice that marketing email design and content are necessary and vital parts affecting your marketing strategy. We also learned about Influencer and Affiliate Marketing, how to build a campaign within Facebook Business Manager, and plan a Google Search campaign to have success. In the last lessons - Implement the Search campaign 1 & 2, educators guide us about relevant yet important things, like SERPs, keyword statuses, etc. After these lessons, we are confident to find content ideas on blogging, video, advertising, and different platforms.
We recommend you continue learning Module 3 and 4 as they are useful, and there are many positive reviews on the Internet for these classes. Most reviews are written by past students of Shaw Academy and they said that these modules were worth every penny. Each module contains 8 lessons and will wake learners through deeper topics and problems relating to digital marketing. You will study Metrics, including Principal Component Analysis - PCA, Analytics, Affiliate Marketing, eCommerce, and how to engage and manage the campaigns. Experienced students shared that they could maximize their strategies and monitor customer service effectively. They know to extend our sales funnels via various channels and turn fans into potential buyers after four months.
Almost forgot! We also played quizzes and completed assignments after finishing classes. We've tried and think that it's great because we have a chance to apply skills to address these tasks. After finishing the courses and completing all plus assignments, we got Shaw Academy digital marketing certificates.
The Pricing
If you want, you can register with Shaw Academy for free and take part in a free trial period. After 4 weeks, you will be charged monthly membership fees, about $ 69.99/month (set at the time of publishing).
Needless to say, the Shaw Academy course makes you a potential candidate in this field. If you are curious to get into the digital marketing field, sign up and become an excellent student of Shaw Academy. Hopefully, you find our Shaw Academy Digital Marketing Course Review useful, and don't forget to share it with your BFF who needs it.