Skillshare Data Analysis Courses
Advantage
Get inspired, learn new skills
Various courses
Many styles come from different instructors
For all skill levels
Skillshare's mobile app
Skillshare Data Analysis Courses - Best Online Classes To Leap Your Personal Growth And Up Your Game
How we took a Skillshare data analysis course
The Skillshare Data Analysis Course is suitable for all of us, from beginners to experienced people. We are newcomers, so we started the courses with a series of classes for beginners. We found that the online learning platform is user-friendly and we did not get any problems when enrolling in the course. It is great and fun to learn new things and we can apply what we've learned in real life, in our careers.
We were interested in Skillshare Excel courses, so we chose the Microsoft Excel 2016 Bootcamp class that teaches us about Excel from zero to hero. We think that this skill is important in every field, and every job requires it. Also, these video lessons attract nearly 13k students to have fun, and more importantly, our teacher is Daniel Scott who is the top teacher of this e-learning platform. Well, we learned about Excel features, how to use Excel's automatic features, create uninspiring profit and loss statements that look good, and so on. After the class, we could get awesome Exercise Files to help us understand more about the lessons.
Continuing the series of Excel lessons, we moved to the class of teacher Ruben Wollerich to learn how to build Interactive Dashboards by using Excel. He showed us data collection methods, data formatting, and how to create pivot tables & charts, then we put them together into an interactive dashboard. The platform provides hands-on projects that allow us to apply learnings to create our own dashboard with data. We think it is valuable. Because we got familiar with Microsoft Excel in the first class, this one is not too complex or difficult for us. After attending these Skillshare courses, we know how to present data and make the sheet error-proof. We can use Microsoft Excel to optimize data for reporting and communicate efficiently to our colleagues and customers.
What's more, Skillshare courses offer a free 7 days trial of unlimited inspiring classes so that you can find the right course per your demand and preference. All of them are instructed by industry leaders and experienced professionals, and they have their own teaching styles, know how to make their students feel inspired and learn more effectively.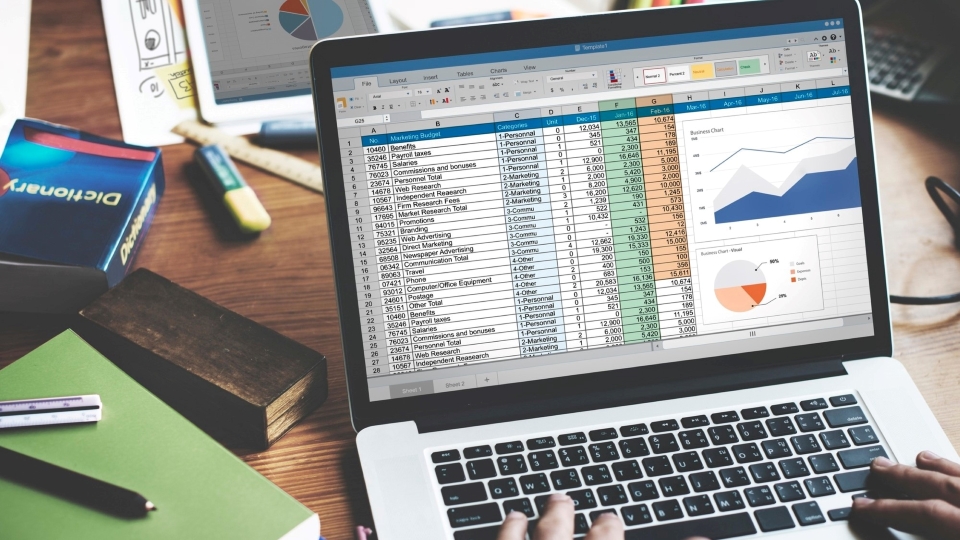 Skillshare Data Analysis Courses Review by TopFreeReviews
We highly recommend
It would be better if you take this Skillshare Data Analysis Course before moving to other courses. This is the best one to help you find inspiration and start your data analysis journey. You can choose classes you like relating to various topics, like Python programming, Microsoft Excel, Google Analytics, and so on. Each class contains short video lessons that are great for those who want to learn from their homes or everywhere they want. It is perfect for people who are busy at work daily and want to learn at their schedules and paces.
Whether you are the first time landing on this topic or an experienced data professional, you can benefit from the best online Skillshare Data Analysis Course. Take a class and explore more about data science principles, learn one of the most programming languages in the U.S - Python, or get Google Analytics training lessons. There are many interesting things Skillshare provides to help you level up your understanding and skills. And with online classes, you will have a chance to discuss with other members in a creative community who can give you feedback and get you advanced day by day.
This website also provides other relating options like Skillshare Data Visualization, Skillshare Data Science classes, and more. Hence, you can find the best-suited one through some simple steps.
Are you ready to take a Skillshare Data Analysis Course? You can also refer to experienced learners or read reviews from real learners if you are still wondering. We have good information that may change your mind. Skillshare offers mobile apps for students to learn more easily and comfortably. You can download Skillshare's app on the App Store and get it on Google Play to support your learning process. If you find our Skillshare Data Analysis Courses Reviews is useful, we hope you share them with individuals who need them.