ElecHive 2200 Portable Power Station
Advantage
Quiet operation (<<30db)
Unlimited power with solar panel recharging option
Versatile port choices
Equipped with suction system
ElecHive 2200 Portable Power Station: Small But Powerful
Over the years, gas-powered generators have fallen out of favor due to various drawbacks they bring. Amid gas generators' downfall, electric-powered portable power stations have emerged as a perfect alternative. Portable power generators are much more quiet and eco-friendly than gas generators, and they cost little to no maintenance cost.
Aware of their potential, many manufacturers have introduced a wide range of power stations that cater to specific needs. Among the most outstanding power stations, the Zero Breeze ElecHive 2200 Portable Power Station is a remarkable name. This portable power station tackles every trouble you might encounter with gas generators but still deliver highly efficient performance in power and longevity. Our following ElecHive 2200 review will detail what you need to know about this device.
What makes the ElecHive 2200 excellent?
Powerful and enduring battery pack
The advanced battery pack technology integrated into this power station enables it to reach unlimited and greater power than products of the same kind. This feature is of great importance since it means you can hardly find a more powerful product with a smaller size. If other traditional power stations need to join 300 individual 18650 batteries, the ElecHive 200 runs on only 6 batteries connected altogether. It means the battery's volume is reduced by 20%, and the weight is reduced by 32%, making the ElecHive battery super lightweight and powerful. Such a system also prevents any potential accident from happening.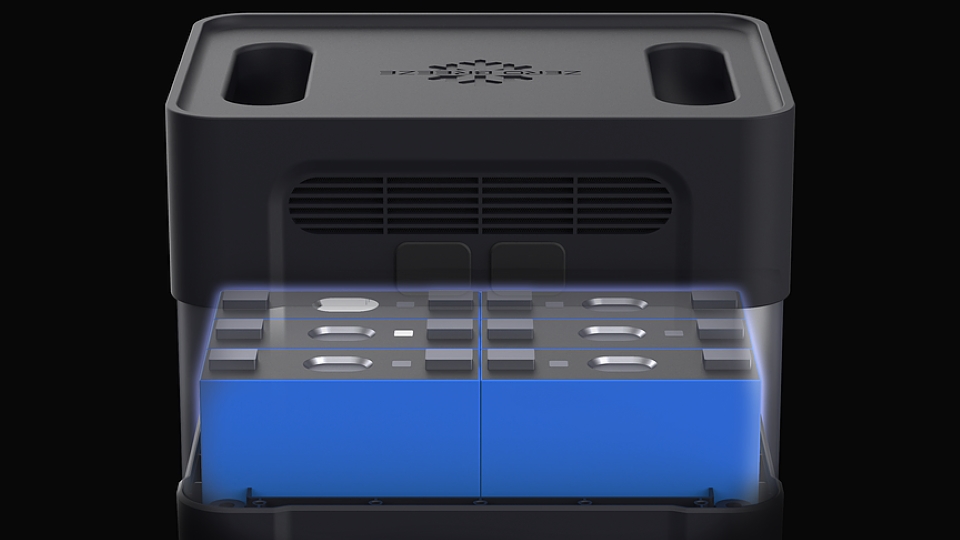 ​ElecHive 2200 Portable Power Station Review by TopFreeReviews
Portable and compact size
The ElecHive power station needs not trade-off its versatility and mobility for power. It stays compact and portable regardless of its significant capacity. You will no longer have to worry about having not enough space to store things when packing things for camping. The cubic you can save with Zero Breeze ElecHive means you can have more room for your food and beverages.
You can use the ElecHive 2200 in any season.
What many people expect in an outdoor power station is whether it will function well in different weather conditions, even when it's icy cold winters. In cold weather, LFP battery-powered stations fail to deliver a decent performance and quickly fall short of service life. However, the ElecHive Power Station utilizes an NCM battery, which enables the device to resist low temperatures up to -4°F. Additionally, the ElecHive 2200 is also equipped with an interchangeable airflow system that helps warm up the battery when there is a significant drop in temperature.
That is how the ElecHive 2200 will function in winter. How about summer? When you turn on the device in summer, the inverter will generate heat, and fans will be activated to distribute the heat throughout the closed battery case. Also, the ElecHive Portable adopts some new upgrades such as expanded vents and remodeled airflow, which channels into more efficiency and quieter cooldown (<30db). These features also allow the ElecHive to reach a 2200W performance in a 104°F environment without the risk of overheating. When its internal temperature reaches the warning limitation, the device will immediately shut off to ensure your safety.
Multiple output options
One more thing we love about this product is it offers a wide range of output options. You can power from small and traditional devices including TVs, lights, CPAP gadgets, laptops, etc. to heavy-duty outdoor appliances such as fridges, hairdryers, saws, electric cards. All with great ease!
Do you need the ​ElecHive 2200 Portable Power Station?
If you're always in need of a powerful generator that can help you deal with many outdoor activities, you should give this device a try. The powerful performance and great portability make the ElecHive power station an ideal company for every camping trip. The only thing that you should consider is its price since it is a bit more pricey than other products. But you can expect the best for every penny you pay to own this incredible device.