Enterprise Rent-A-Car
Advantage
Reliable, among the largest car rental companies in the U.S
Wide selection of car
Airport car rental
Flexible rental lengths
Thousands of locations in nearly 100 countries
Enterprise Car Rental - The Easiest Way To Find Neighborhood Car Rental Location And Hit The Road
What will you do when COVID-19 disappears and ends? Some say that they will eat their favorite foods while others want to travel. Yeah, they are interesting ideas. When travel picks up again in America and other countries, people still continue to prioritize safety and social distance by taking road trips and renting cars in droves instead of taking public transportation. As a result, there is a car rental shortage and excessive costs at the moment. Thus, you should make your car rental reservation as soon as possible. In addition to the fact that renting a car is difficult and expensive right now, in certain worst-case circumstances, passengers are turning up for their rental reservations only to discover that there is no automobile available, even if they had reserved and paid in advance.
As a result, choosing a trustworthy rental vehicle company is more crucial than ever to make sure that you reach where you need to go safely and affordably. If you have no reliable address to rent a car, we recommend you to choose the Enterprise car rental company, and it is also our top pick when we travel. Whenever we had plans to go somewhere, we tended to choose this unit to rent cars. Our male colleagues said that this company has many cars within their fleet, from luxury cars, SUVs to pickup trucks. And they loved experiencing and driving these new cars.
Enterprise is expanding to become a viable option for renting a car everywhere in the world. It has more than 9,500 branch offices in nearly 100 countries and territories. It's an amazing number. Besides America, the company provides services in Canada, France, Germany, Ireland, Mexico, Spain, Costa Rica, and other countries in Africa, Asia, and Europe. Hence, you're likely to locate a few locations in a given region or city.
If you're really unsure, we've also compiled honest Enterprise Car Rental reviews to help you enjoy your wonderful travel and journey.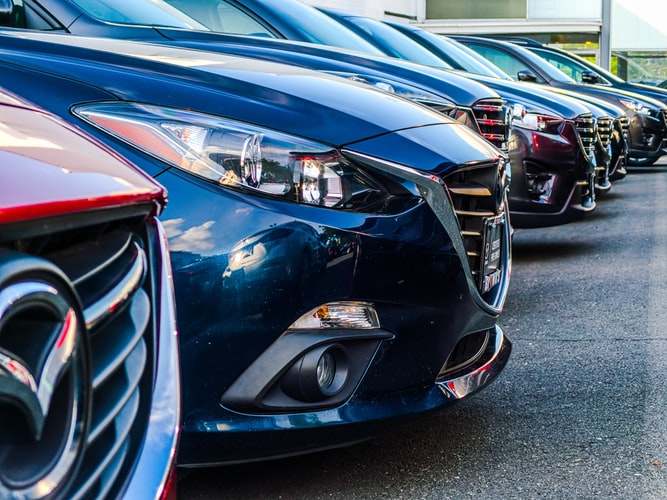 Enterprise Reviews By TopFreeReviews
What we love Enterprise rental car company
Our experience was very good and safe thanks to the stand-out advantages Enterprise offers. The rental car company always puts the safety and pleasure of customers on top with Enterprise's Complete Clean Pledge. Being a member of the Clorox™ Safer Today Alliance™, Enterprise tries to increase safety measures for clients and their employees, as well. When we rented the car in the US, we saw a one-count disinfecting wipe in the car. After searching and finding out, we realized that this item is approved by the Environmental Protection Agency (EPA) to kill the SARS-CoV-2 virus causing COVID-19. However, make sure that you use the wipe according to the instructions so that it could work effectively.
The brand is very well-known, so it is easy to find Enterprise car rental locations around your area. Or search "Enterprise car rental near me", there are hundreds of results for you to choose the nearest and most convenient place to rent cars. Peace of mind as the company only gives you clean and sanitized vehicles to make sure that your journey is perfect.
In some cases, if you want to make a reservation, such as picking you up from the airport, Enterprise can help you. For example, the Enterprise Airport Rental service requires you to complete needed information, like airport name, date and time of pick-up/return, renter age, and vehicle class. Once you finish, check the availability and get the option that suits you best.
What's more, the company also provides car rental programs for businesses. Whatever size of the car you desire, they can assort you. What do business travelers expect when renting Enterprise's cars? Convenient, frictionless, and safe travels, that's all. The company has many programs and transportation solutions to bring renters the best services.
Have you ever tried Enterprise rental car sales at this company? With many years in this field, they are confident to make car purchasing, selling, and even trading easy. No matter how you do the trade, online or directly visit a dealership, their exceptional customer service will help you buy fast and easily. Don't worry! If unsure about this service, you can find and read about the experience buying a car from Enterprise reviews from past customers or ask them how they think about Enterprise services.
Enterprise Car Rental company: Is it worth it to try?
Definitely yes. In hundreds of thousands of branches throughout the world, Enterprise has a large selection of vehicles. They provide a big number of model automobiles that are regularly serviced and cleaned. The high number of Enterprise car rental locations will make it a simple choice whether you want to rent a car for a short or long period of time, or if you want to rent a car in a suburban or rural area.
But if you want to rent cars at Enterprise, we recommend you book as far in advance as you can because there are many people who believe in and use their service. It is worth checking out some options Enterprise provides in order to enjoy happy, safe, and cost-saving travels. And don't hesitate to leave good Enterprise Car Rental reviews on their website feedback. We think this is motivation to help them work more efficiently.