HyreCar Car Rentals
Advantage
An industry-leading car-sharing platform for rideshare drivers
Suitable for both drivers and owners
Help users make more money
Flexibility to schedule rentals
Excellent customer support
Disadvantage
Owners have to organize pick up and drop-offs
HyreCar Rental - Make Extra Money With A Rideshare Car Rentals Platform
Recently, there are numerous options available to drivers in need of a rideshare-eligible car. However, determining which one is best for your needs and preference might be difficult. There are so many vehicle owners who also desire to transform their idle vehicles into a source of passive income. Whether you work as a driver or rent out your car, HyreCar's money-making schemes and programs may be appealing. Being a two-sided marketplace, HyreCar allows owners to rent out their automobiles to Lyft, Uber, and food delivery drivers.
HyreCar is a rich marketplace for rideshare drivers that allows them to hire a car and use it to drive for Uber, Lyft, or to deliver food. Vehicle owners can offer their vehicles for rent on the website or app, and rideshare drivers can browse the listings and hire a vehicle that meets their needs. The majority of the vehicles have already been examined and certified for use on ridesharing platforms, and they are also covered by HyreCar insurance.
Will working for the HyreCar website help you get more income? What are people's opinions on the company's services? As a full-time rideshare driver, I can attest that HyreCar is an excellent alternative for anyone looking to supplement their income. Keep reading my HyreCar rental review and I will show you everything you want to know before using the service.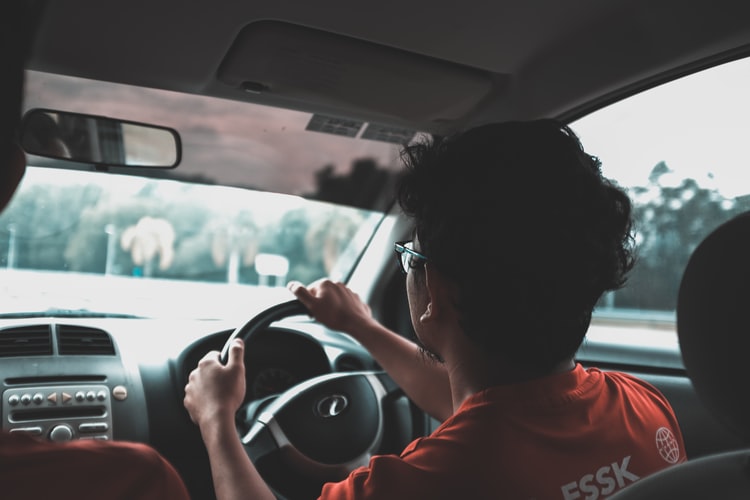 HyreCar Car Rentals Reviews By TopFreeReviews
How does the HyreCar rental platform work?
For drivers
Now, I'll tell you how I utilized HyreCar and what I got from this marketplace. As a driver, you will look for vehicles in your region that are available. HyreCar locations are in popular cities like Los Angeles, Chicago, New York, Washington DC, Atlanta, and Phoenix. When logging in as a driver, you have to input your information, location and start searching available vehicles in your area. I think that HyreCar would go through my background check before allowing me to use the service. The first time using it, I booked a car I desired plus five more because I was not sure that I could rent the car I wanted. I did this in order to improve my chances of receiving the rental automobile I wanted. Don't worry, if you do the same as me, you only pay for the car you rent and the software will cancel the rest of the bookings. You'll have to pay a security deposit initially and remember that this fee does not relate to the rental cost. When you return the car, the security deposit will be refunded.
Once renting the car, the next step is reading documents HyreCar company sends you, including vehicle registration, inspection report, and rideshare insurance. Through the platform, drivers and car owners will get in touch and schedule the time and place to pick up the car. Fill up the gas tank and return the rental vehicle to the owner after your rental period is up. Although HyreCar requires car owners to provide at least 150 miles each day, many owners provide unlimited mileage.
For owners
If you log in to HyreCar as an owner, you have to make sure that your car is safe and ready to go. HyreCar for owners is free and requires no long-term commitments. I haven't tested this service for owners, but by scanning through online Hyrecar reviews, we see that car owners can access the 24/7 support line of the website. If you have any problems, you can find HyreCar phone number and email shown on the website and get support. They enable browse to the portal so that they manage their rentals better. After signing in, the owner will list the car on the platform and set their own price and commission. HyreCar allows them to control risks with some custom protection plans, ensuring their rights.
We recommend you consider other price listings in your area on HyreCar before setting your price listing. Offering affordable and competitive pricing is the greatest and fastest approach to make money from your automobile.
For business partners
HyreCar's Account Management, Marketing, and Technology teams will provide dedicated support to individuals who use HyreCar for business. HyreCar staff will work to help grow their businesses exponentially. For instance, the Marketing teams will create your brand within HyreCare's marketplace in your area. And of course, you have to pay fees as they help you in achieving the highest utilization. Don't forget to follow and update information in order not to miss out on any Hyrecar coupons or discount programs.
HyreCar rental review: In the bottom line
HyreCar is engineered to help people make extra money. They make cars more accessible to more drivers while also providing vehicle owners with a new stream of passive revenue. It's fantastic. If you use the HyreCar programs as a driver, you should be good people who take care of the vehicles you hire. If you are an owner, you must also be aware of your earnings.
HyreCar's software is incredibly user-friendly, and they provide excellent customer service. HyreCar rental insurance is also legitimate, and their process is far more simple than other solutions I've tried. It's simple to view which cars are available in my region, calculate the cost, and book my ride-sharing vehicle right now.