Fitbit Charge 4 Fitness Tracker
Advantage
Built-in GPS
Excellent battery performance: up to 7 days
Sync with multiple devices: iPhone 5s and later, Android 7.0 and later
Fitbit Charge 4: A Mini-Health Supervisor On Your Wrist
Many people are paying undivided attention to technological healthcare products, hoping that technological devices will help them improve their well-being. One of the most favored technological tools for health improvement is fitness trackers. Fitness trackers act as a reliable supervisor that helps users track essential aspects of their health, thereby assisting them in reflecting and developing healthy habits.
Regarding fitness trackers, one cannot forget to mention Fitbit Charge 4. The Fitbit Charge 4 is one step ahead of other tracking smartwatches for its superior features and performance. Our following Fitbit Charge 4 review will provide you with an introduction to remarkable Fitbit Charge 4 details and features.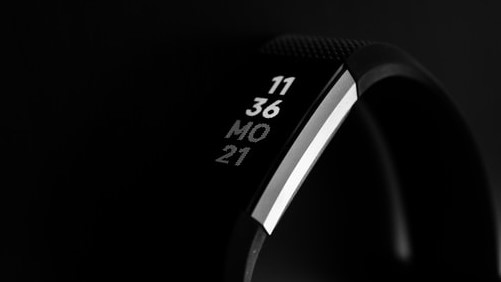 Fitbit Charge 4 Reviews By TopFreeReviews
What makes the Fitbit Charge 4 outstanding?
Tracking performance
Like other fitness trackers, the Fitbit Charge 4 offers you an overview of your health condition and fitness through its assessment of your health-related aspects. The Fitbit Charge 4 sleep tracking function allows you to understand more about your sleeping process. The product's sensors will keep tabs on the time you spend in each sleeping stage, which includes: light, deep, and REM stages. The Fitbit Charger will make a comprehensive report on your sleep quality and recommend bedtime tips for a healthy rest from the information derived from these stages.
Apart from sleep tracking, the Fitbit Charge 4 also helps you monitor other dimensions such as oxygen saturation level in your blood, skin temperature variation, heart rate, breathing rate, calorie burn, menstruation, stress level, etc. When having all of these aspects being tracked and monitored carefully, you can be confident that your health and fitness will be maintained.
Spotify connection
If you're a music lover and health-conscious person simultaneously, you cannot ignore the Fitbit Charge 4. This fitness tracker allows you to connect to your Spotify account on your smartphone and control your music. You can switch to other songs, playback a song, browse your recent playlist and podcasts from your wrist. Such great flexibility enables you to have the most enjoyable moments during a walk around the park with the Fitbit Charge 4 Spotify.
Enduring battery performance
If you're busy and hardly have any time to charge your watch, you will love the Fitbit Charge 4. The Fitbit Charge 4 charger allows the device to be fully charged within 2 hours, and a 100-percent charged Fitbit Charge 4 could work up to 7 days. Hence, it means that you can wear this fitness tracking device for the whole week without having to charge it. Of course, if you turn on other advanced features of this smartwatch, your device will run out of battery more quickly. But overall, the battery cycle is very enduring and enough for extended use.
Edging-out design
The Fitbit Charge 4 has a backlit OLED display that responds to natural swiping and scrolling, ensuring flexible maneuvers with the screen. Also, this tracker's screen's high resolution and decent brightness will provide you with excellent visibility so that you won't have to take much time reading the information displayed on the screen. Moreover, this fitness tracker is water-resistance and can be immersed in water up to 50m; hence, this fitness tracker is convenient for swimmers and those who love diving deep into the water.
Over 20 goal-based exercise modes
A great thing that the Fitbit Charge 4 offers is a list of 20+ exercise modes suitable for different fitness goals. You can choose among various modes such as running, swimming, jogging, etc., set a goal, and receive real-time stats when you're doing a specific exercise. This fitness tracker also reminds you of your goals with its personalized reminders function, thereby ensuring that your exercise habits are maintained. With this feature, you are also reminded to stay active, get hydrated, and follow a sleep schedule that best fits your health. All of these reminders will contribute significantly to your health improvement in the long term.
Should you own a Fitbit Charge 4?
We have conducted several tests on all of the Fitbit Charge 4's features and conclude that: The Fitbit Charge 4 delivers smooth performance with highly accurate tracking. You really couldn't ask for more with this design-wise and feature-packed fitness tracker. You also don't have to put too much effort into setting up the Fitbit Charge 4 because it already has a very intuitive and easy-to-use design. With the Fitbit Charge 4, what awaits you will be good habits and improved health as time goes by. We hope that our Fitbit Charge 4 review will help you in deciding whether this fitness tracker is the right option for you.