Fitbit Inspire 2 Fitness Tracker
Advantage
Long battery cycle: up to 10 days
Memory storage include 7 days of detailed motion data
Comfortable silicone strap
A whole free year of Fitbit Premium for new Premium users
Streamlined design with easy-to-see screen
Fitbit Inspire 2: Another Glorious Page In Fitbit's History
Many people let themselves get carried away in this hustling world and find no time to care for their health. As a result, their health degrades, so does their overall happiness. While health problems can be serious and upsetting, Fitbit doesn't think they should be that way.
Fitbit is a passionate team whose mission is to transform people's lives with their health-improving product. They believe that improving health isn't necessarily a relentless and tedious process; it can be a delightful journey that encourages people to achieve their goals. Fitbit's products center on that mission, empowering and inspiring many people to lead healthier lives. Fitbit rose to global fame thanks to its superb fitness trackers, and the Fitbit Inspire 2 fitness tracker has testified to its superiority in producing healthcare products. With a simple design and solid battery life, the Fitbit Inspire 2 promises to fulfill your expectations of a good health tracker. Let's find out what's remarkable about this fitness tracker with our following Inspire 2 Fitbit review.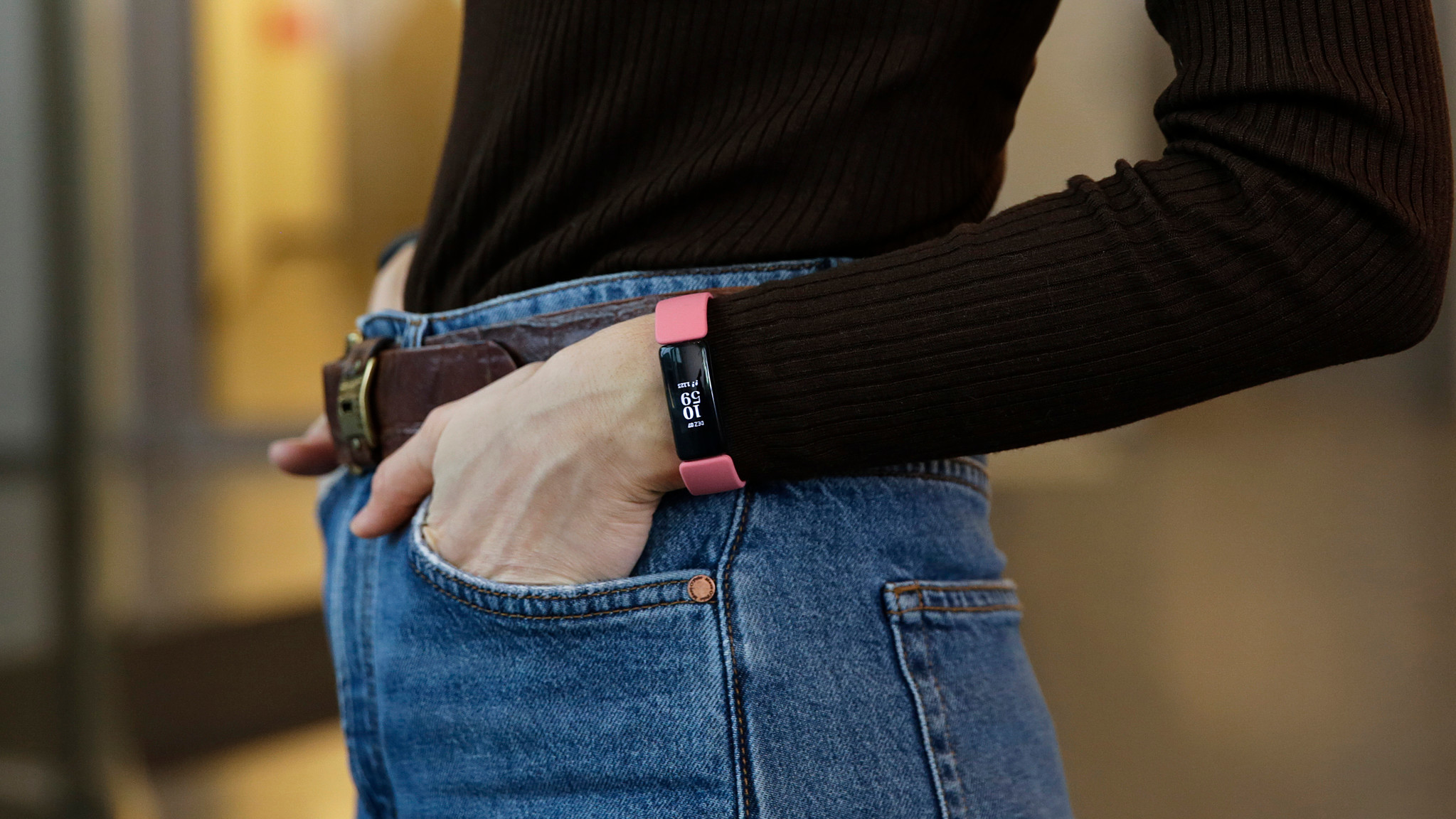 Fitbit Inspire 2 Reviews By TopFreeReviews
Noteworthy features
A simplified and user-friendly design
Minimalism is taking hold of many technological products, and Fitbit's products are no exception. The Fitbit Inspire 2 is designed with utmost simplicity, yet the whole product still radiates a sense of aesthetics. The Fitbit Inspire 2 bands are made of silicone and fastened with a plastic buckle and tang, which gives users much comfort when wearing the product. The Inspire 2's screen is slightly smaller than the Fitbit Charge 4 or the Fitbit Versa 2, but it still features a grayscale OLED touch screen that allows excellent visibility. Also, it's easy to touch and swipe, so you can adjust its setting in the way you like.
A powerful battery life
Another impressive aspect is the Fitbit inspire 2 charger. Although the Inspire 2 doesn't contain as many features as other Fitbit products, it excels in battery endurance. You can use this fitness tracker for almost 10 days without having to charge the device. Even if the device needs to be charged, it only takes around 2 hours for a full battery. 2 hours of charging for 10 days of use! That sounds like a bargain to us.
Great memory storage
Like other fitness trackers, the Inspire 2 can store 7 days of detailed motion data and 30 days of daily totals information. Moreover, this fitness tracker can save heart rate data at 1-second intervals during exercise tracking and at 5-second intervals all other times, which provides you with an overall assessment of your heart condition.
Waterproof up to 50 meters
For swimmers and those who have to immerse themselves in water constantly, this fitness tracker is a decent choice. The Fitbit Inspire 2 waterproof feature allows you to get into water up to 50m, and all you have to do before diving into the water is to turn on the Water Lock feature on the screen. But remember to dry the Inspire 2 band after getting it wet, or else the wet band might cause irritating rashes on your skin.
Other functions
Apart from tracking heart rate, the Fitbit Inspire 2 also keeps tabs on other aspects such as burned calories daily steps, breathing rate, menstrual cycle, stress level, etc. Hence, you will have a report on your overall health condition and know what habits you should change for steady indicators. Also, the Fitbit Inspire 2 sleep tracking feature provides you with a deeper understanding of your sleep quality by tracking different stages of your sleep stages (light, deep, REM).
Do you need the Fitbit Inspire 2?
Based on our Inspire Fitbit 2 review, we can affirm that the Fitbit Inspire 2 will satisfy those who love a minimalistic fitness tracker with fully equipped features. With this fitness tracker, your journey to a healthier life will be filled with much fun, smile, and positivity. It must be wonderful to have the Fitbit Inspire 2 as your trusted companion during this journey.